Dance with joy, O peoples!
Clap your hands with gladness!
Gather today with fervor and jubilation;
Sing with exultation.
The Mother of God is about to rise in glory,
Ascending from earth to heaven.
We ceaselessly praise her in song as truly Theotokos.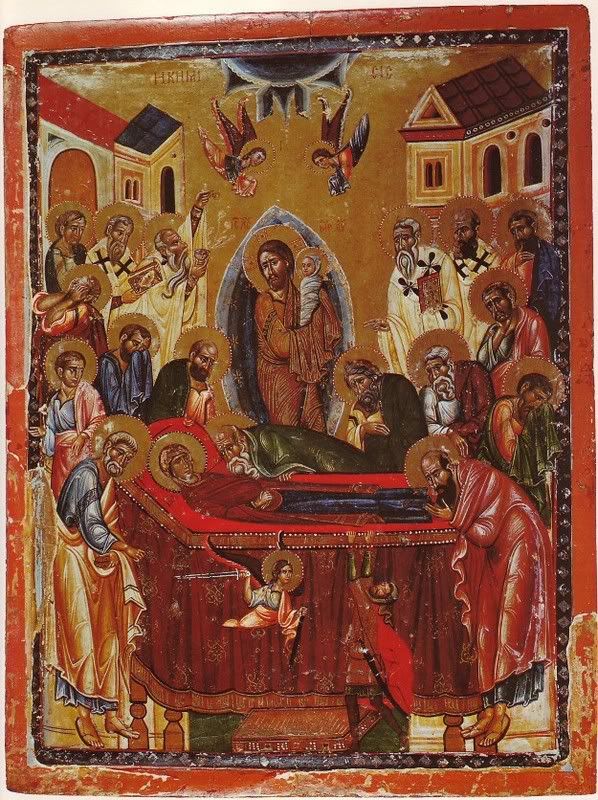 Ikon from St. Catherine's Sinai
, C.13th century
contributed by Sid C.
About the Icon: Christ is holding a small child clothed in white representing the soul of the Theotokos. Above Him the gates of Heaven are open. The apostles surround Mary; Peter holds the censor. At the bottom is the Jewish man who tried to interrupt the solemn procession of the Theotokos to Her tomb in Cedron near Gethsemane. Tradition holds an angel of the Lord came and punished him by cutting off his hands, which were later healed.