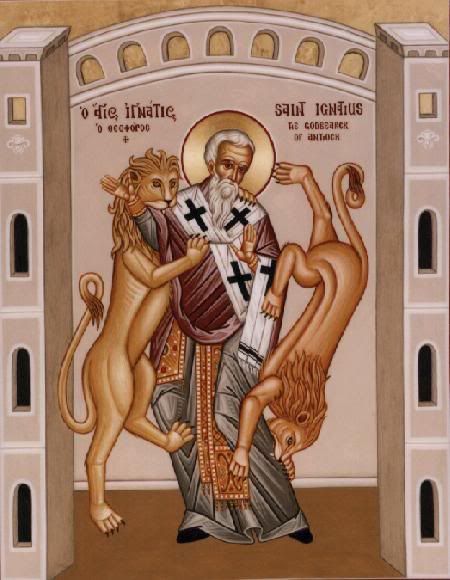 Patron:
Church in eastern Mediterranean; Church in North Africa; throat diseases.
Symbols:
Chains; lions; bishop surrounded by lions; heart with IHC; crucifix; heart.
Collect:
All-powerful and ever-living God, you ennoble your Church with the heroic witness of all who give their lives for Christ. Grant that the victory of Saint Ignatius of Antioch may bring us your constant help as it brought him eternal glory. We ask this through our Lord Jesus Christ, your Son, who lives and reigns with you and the Holy Spirit, one God, for ever and ever. Amen.