... while we get wrapped up, some times quite literally, in gifts, shopping, decorating and Christmas revelry let us not forget that some find this season an extremely painful time of year.
Many are alone, nursing broken hearts, mourning loved ones that passed, and missing family they can't be with. While all around them the world glows with holiday lights and jingles play on the radio reminding us this is the most wonderful time of the year their sorrows get drowned out and forgotten. For them, every holiday is a bitter reminder that a hole exists in their lives and hearts. Christmas is tinged with sadness.
Please, pray earnestly for these souls.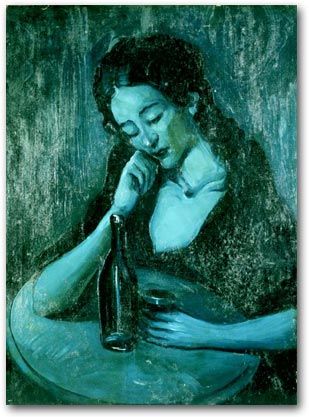 Picasso,
Dama en Eden Concert
c.1903