...To thee my body I confide
As well in life as at life's end.
Come, aid me when I breathe my last,
That I may, ere here all is past,
Receive the Blessed Sacrament!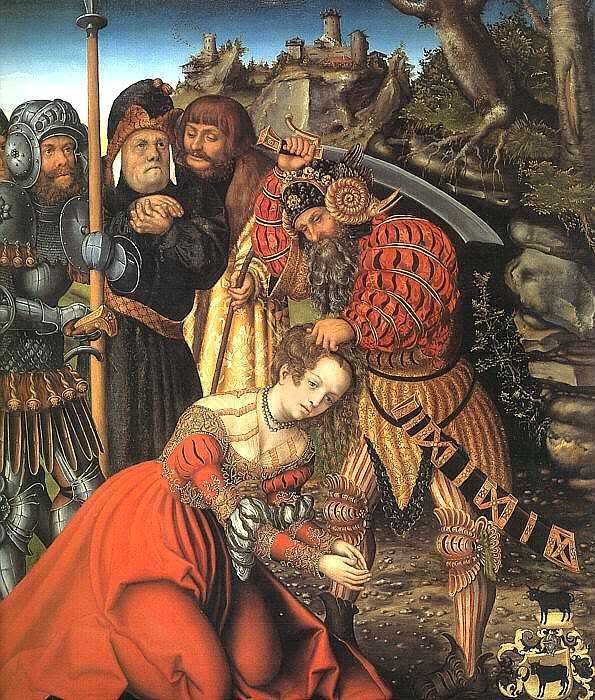 Cranach, Martyrdom of St. Barbara
excerpt,
Ballad of St. Barbara
by GK Chesterton:
Barbara the beautiful
Had praise of tongue and pen:
Her hair was like a summer night
Dark and desired of men.