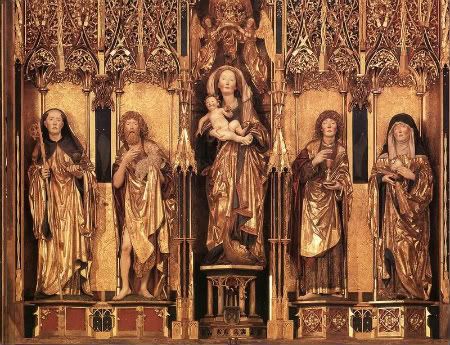 St. Scholastica was the twin sister of St. Benedict, the Patriarch of Western monasticism. She was born in Umbria, Italy, about 480. Under Benedict's direction, Scholastica founded a community of nuns near the great Benedictine monastery Monte Cassino. Inspired by Benedict's teaching, his sister devoted her whole life to seeking and serving God. She died in 547 and tradition holds that at her death her soul ascended to heaven in the form of a dove.
Patron:
Against rain; convulsive children; nuns; storms.
Symbols:
Nun with crozier and crucifix; nun with dove flying from her mouth.