... the little old lady in the jogging suit sitting next to at mass may be a nun but you'd never know, now would you? Not very inspiring is it? Is it any wonder why the "progressive" orders are shriveling while their traditional counterparts thrive.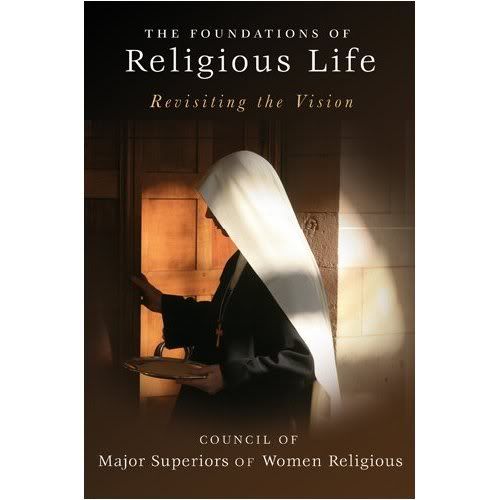 Book says young women attracted to orders whose members wear habits
DENVER (CNS) -- While the last 40 years have seen an overall drop in the numbers of women entering religious life, a new book released by the Council of Major Superiors of Women Religious says orders that are more visibly counter cultural seem to be flourishing. The council represents the superiors of more than 100 religious communities of sisters whose members wear an identifiable religious habit. A canonically approved organization founded in 1992 to promote religious life in the United States, the council notes that the average age of its member communities' sisters is under 35. The book, titled "The Foundations of Religious Life: Revisiting the Vision" and published by Ave Maria Press, is a project of the council. It explores why the orders represented by the council are gaining numbers and how they are living out the vision of consecrated life described by the Second Vatican Council. The book, released May 16, consists of essays written by six religious sisters representing five orders. The topics they address are: religious consecration, the spousal bond, the threefold response to vows, communion in community, and mission. [source]
For more nun gazing
click here
. Be sure to click "older" at the bottom of the posts.