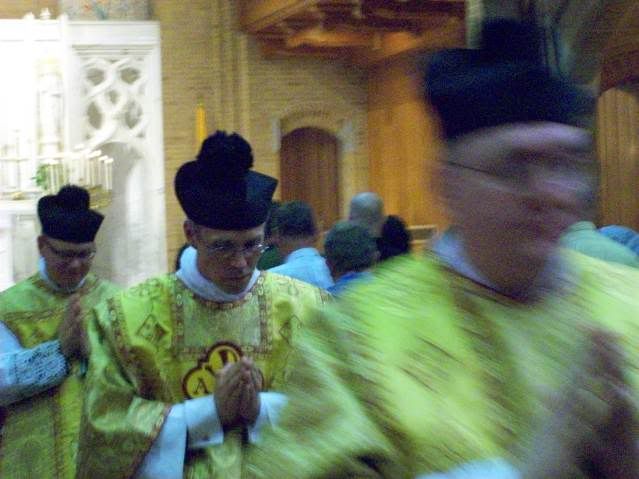 The blur in front is Fr. Kowalski of Holy Angels in Mt. Airy, followed by Fr. Parkerson of
Sacred Heart
in Dunn, and lastly Fr. Ferguson.
... mass at
Our Lady of Grace
in Greensboro, NC. I wish I had gotten pictures of them processing in... beautiful vestments with the Sacred Heart of Jesus!
Of course, true to form, I can't go anywhere with out incident. I arrived at Our Lady of Grace after a two hour car ride and my son had to use the restroom. The line for the single restroom was long so an usher had pity on me and told me to follow him... up on the altar and into the sacristy where three priests, two subdeacons and a myriad of altar servers where vesting. I was mortified!
Naturally, my son thought it was coolest thing ever and started asking them what they were doing and could he light the incense.