...Without doubt, then, does our holy Virgin possess a dignity that far transcends all other creatures. In the eyes of her Son she takes precedence over everyone else. In order to help us understand the preeminence that the Mother of God enjoys over all creation, it would help to remember that from the first moment of her conception the holy Virgin was filled with such a plenitude of grace as to surpass the graces enhancing all the saints. Recall what our predecessor Pius IX, of blessed memory, wrote in his Bull Ineflabilis Deus: "More than all the angels and all the saints has God ineffable freely endowed Mary with the fullness of the heavenly gifts that abound in the divine treasury; and she, preserving herself ever immaculately clean from the slightest taint of sin, attained a fullness of innocence and holiness so great as to be unthinkable apart from God Himself, a fullness that no one other than God will ever possess."
Spurred on by piety and faith, may we glory in being subject to the rule of the Virgin Mother of God; she bears the royal sceptre in her hand, while her heart is ever aflame with motherlove.
Excerpted from Ad Caeli Reginam, Pius XII.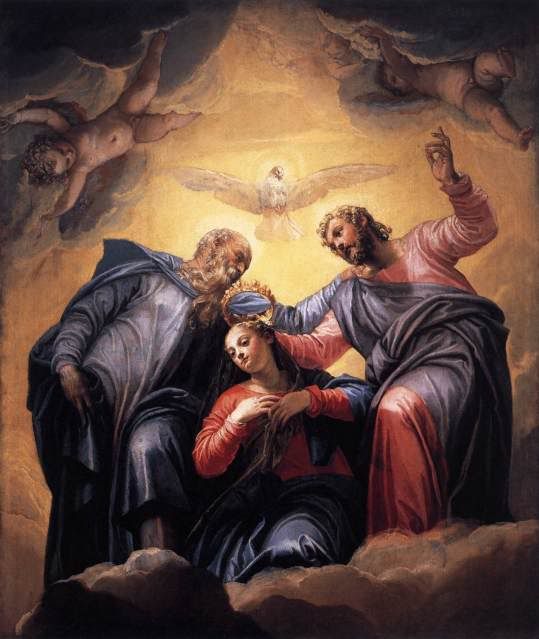 Veronese