"...they surprise you with what seems to be a genuine tolerance and a sense of humor. They obey the Church's teachings , but have a strange way of looking beyond it...they seem to have integrated religion with every aspect of their life, they are not necessarily very pious, in fact they appear to be very ordinary... they do not take themselves too seriously. This unpleasant trait looks like ordinary happiness, but it runs deeper in them. It is marked by a certain freedom and sense of humor."
-Slubgrip
Excerpt:
Gargoyle Code
by
Fr. Logenecker
.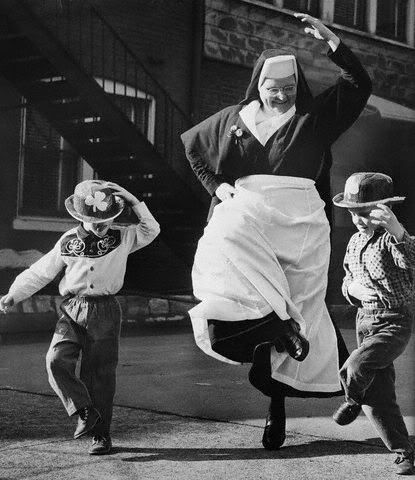 ... it is so unproductive to be a pompous papist, after a time even your staunch counterparts begin to bore of you. There is so much in blog's archives that can attest to that... the pomposity being on my part. I often wonder, in blog's infancy, how many people I have offended ... I think I still offend now, but for different reasons. My sublime silliness has been confused for irreverence one many occasions.
But really, what is cynicism but pessimism with a punch line; superfluous criticism dressed up as a witty retort. That is not true humor, humor with joy. True joy is infectious and hearty. True joy keeps your spirits light when your shoulders are heavy.
I hope blog makes you smile.