Seminarians. The one on the far right is Paul Buchanan. This blog has spiritually adopted him. :-)
followed by the first communicants.
Here comes the Bishop.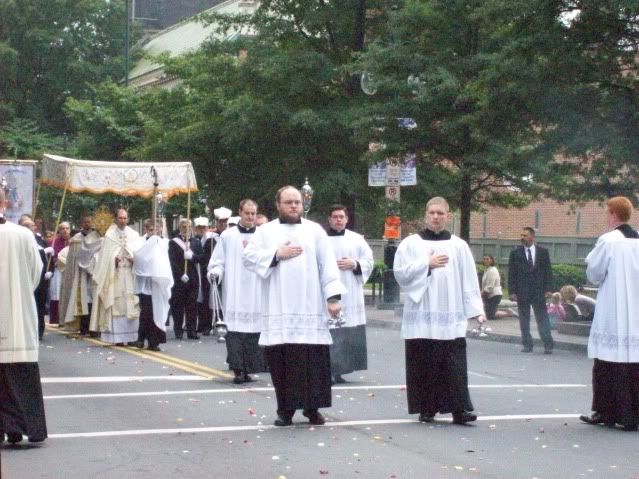 Cory looking annoyed at me.
drawing nearer...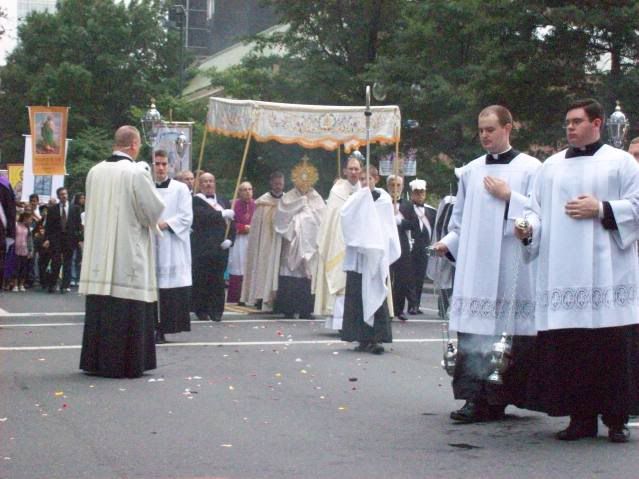 Bishop Jugis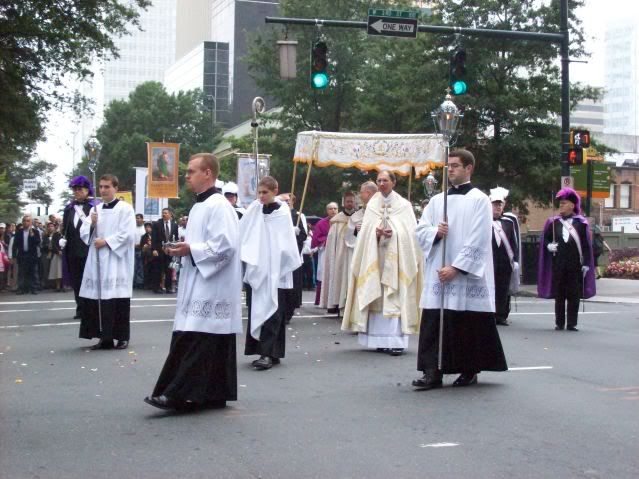 Christ in the Blessed Sacrament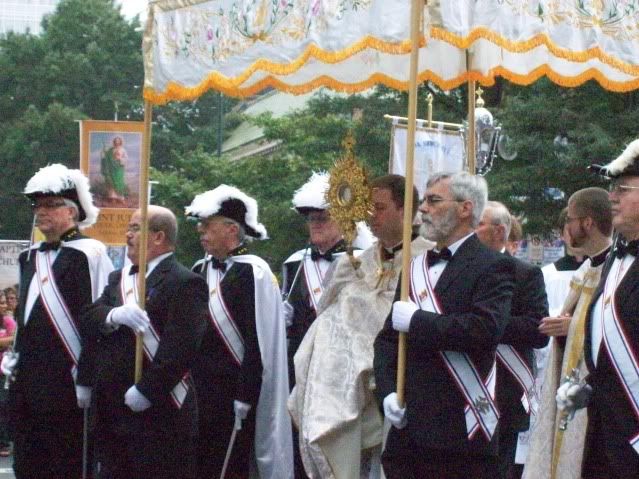 followed by the universal Church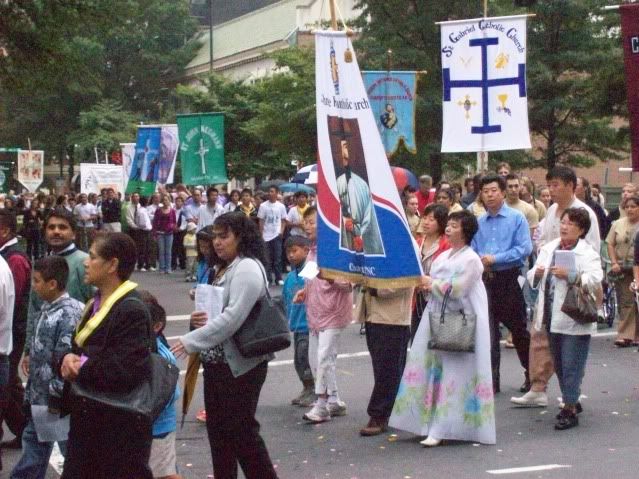 Fr. Remo DiSalvatore. Hey folks, you want your kids to grow up to be priests? Give em names like Remo DiSalvatore and Ignatius Zampino.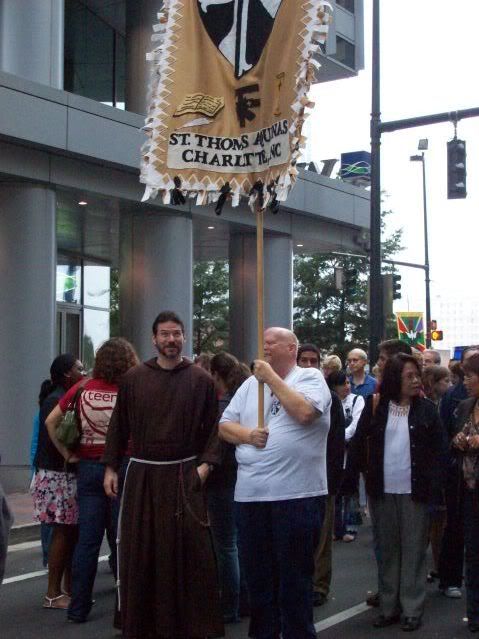 Inside the Convention Center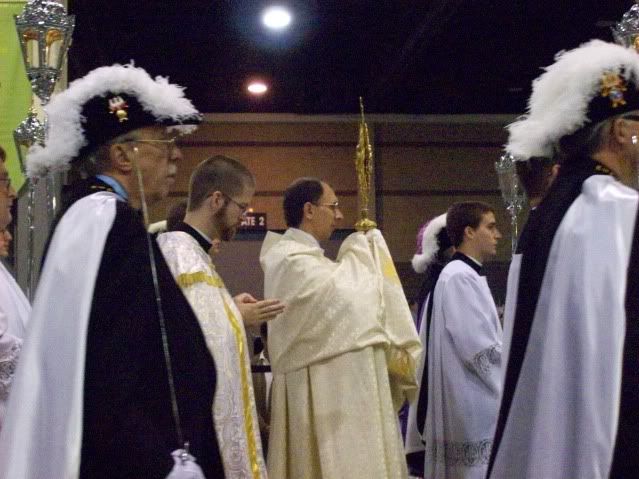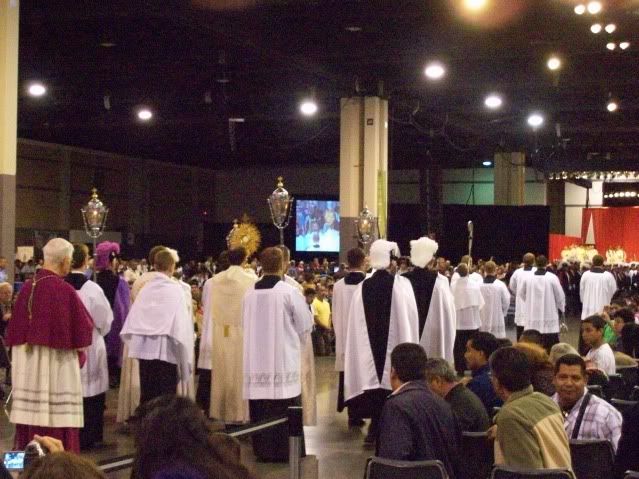 statues decorating the altar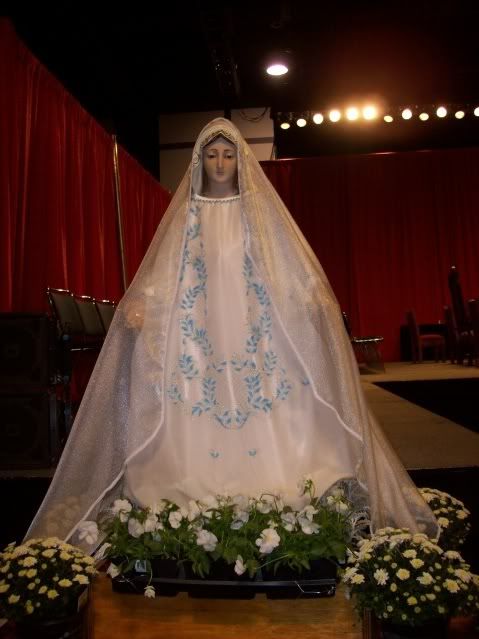 St. Ann's
Schola Chior, 3rd from the left in the center is
this guy
.