... last week before mass announcements were made; Father had enough!
He was demanding reverent silence from his congregation before and after mass! He was mad as hell and not going to take it anymore! He didn't even want to hear the kneelers slamming up and down because it disturbed the prayerful atmoshpere during mass.
Then he proceed to step away from the ambo and direct the contemporary music band to start a rousing rock-n-roll rendition of "Our God is an Awesome God".
I had to stifle my laughter and wonder when the liturgical mosh pit was being instituted. I was kind of looking forward to doing the Pogo down the communion line.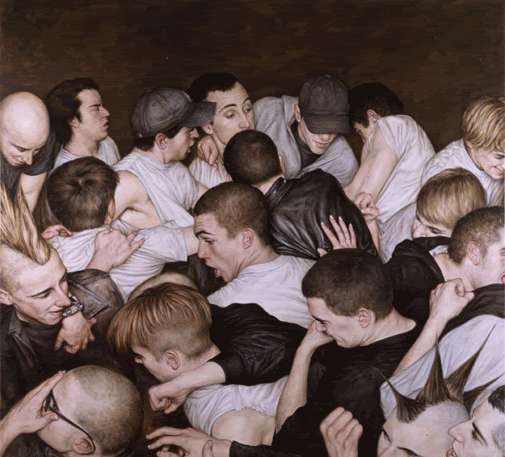 photo source
: taken in Terry Nelson's basement.