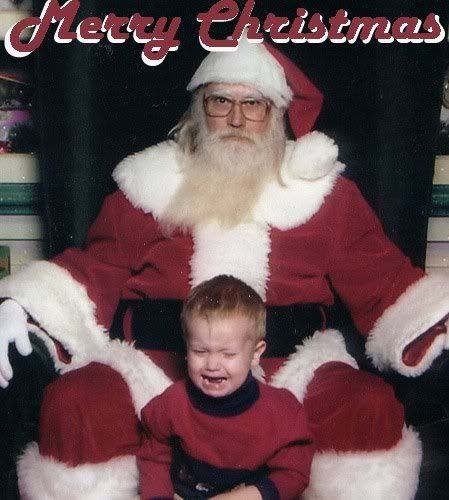 ... call me a kill joy, but I never did Santa in the ole Crescat homestead. What started out more or less honoring the very real St. Nicholas just sort of stuck. So in the eyes of my son "Santa" wears a mitre and carries a crozier and the guys in the mall are... well, just guys in the mall.
I guess you can say we have a very Catholic Santa... which brings me to my next observation. Did you know that there actually exists within each denomination a very specific version of santa?! It's true. The Gentleman Farmer notes:
Pentecostal Santa delivers a great abundance of truly inspired toys. Sadly, they make no sense to anyone else.

Presbyterian Santa delivers presents based on his own inscrutable election, and not on account of any merit; but niceness is evidence that the person is one of the Elect, so we do expect to see presents going to the nice -- but only because they're elect, not because they're nice.

Muslim Santa? Well, just don't let him park his sleigh too close to your house.
Read the entire list of denominational santas here
.