oh wait. wrong guys. I really meant these two...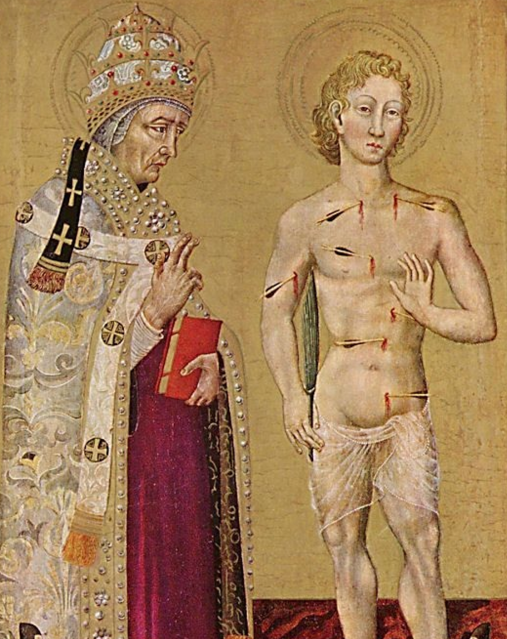 Giovanni di Paolo
Saints Fabian and Sebastian have always been venerated together, and their names were coupled in the ancient martyrologies, as they are still in the Litany of Saints.
St. Fabian was Pope from 236 to 250 AD. He promoted the consolidation and development of the Church. He divided Rome into seven diaconates for the purpose of extending aid to the poor. He was one of the first victims of the persecution of Decius, who considered him as a rival and personal enemy.
St. Sebastian, a native of Milan, was an officer in Diocletian's imperial guard. He became a Christian and suffered martyrdom upon orders of the emperor. [
read more
]