... not only do I have to endure the endless holiday office Christmas parties and family functions alone and the barrage of inappropriate questions about why I am still single... or even the surprise "we invited our balding thrice divorced 20 years your senior single friend who I KNOW you'll just love" to our party ...
Now I must have Valentine's Day shoved down my throat. There is no crueler day of the calendar year than that of Valentine's Day. So when cruelty and holidays collide, the weak-willed find solace in self-pity and comfort foods.
And now, Despair Inc. is pleased to announce that we've combined BOTH into a radical new offering
.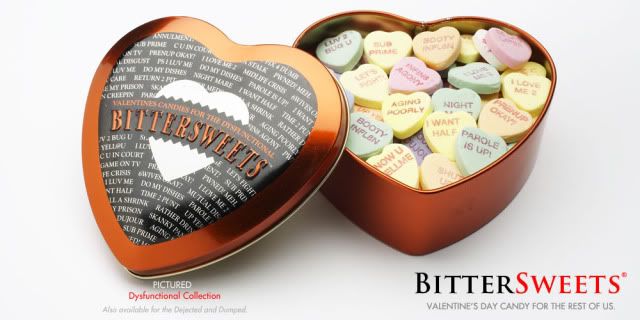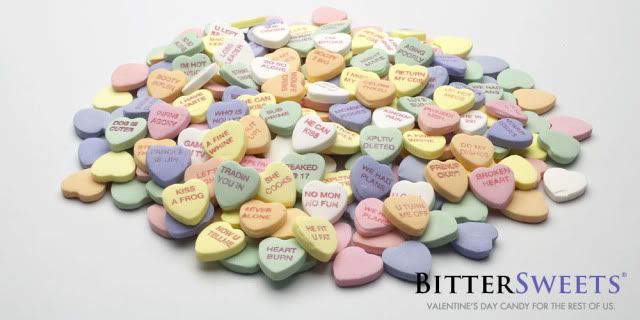 My favorites: TABLE FOR 1, I CRY ON Q, U C MY BLOG?, MAIL ORDER, SETTLE 4LESS, I'M HOT INSIDE, RATHER DRINK, MUTUAL DISGUST, USED U 4 FUN, I GOT SOBER, U LEFT SEAT UP, NO FIX FOR DUMB