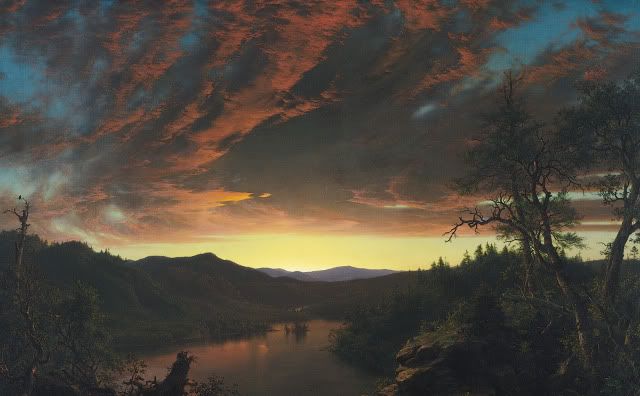 Frederic Edwin Church, c. 1860
One of my favorite from the Hudson River School period.
I find it fascinating that
elements found in nature are repeated in our anatomy
. Solid contemplation and appreciation of the environment is liken to spending time in a museum. In the wilderness we can experience one of God's creation to the fullest.
I really do think environmentalists have the best of intentions, they just lack a legitimate Christ-centric faith. When you have no real God, intuitively you create a false one. Hence you have a bunch of tree worshipping whack a doodles. They still; however, make more sense to me than any self professed atheist ever will.