... I once had the pleasure of attending a Nascar event with a certian Franciscan friar friend dressed in his brown Capuchin habit. You would not believe the questions people stopped us to ask him. My favorite of course being, "are you in the KKK?" Wearing a habit to a Nascar race in North Carolina proved to be quite a teaching moment.
I always wondered what would happen if the Penitentes came to my town.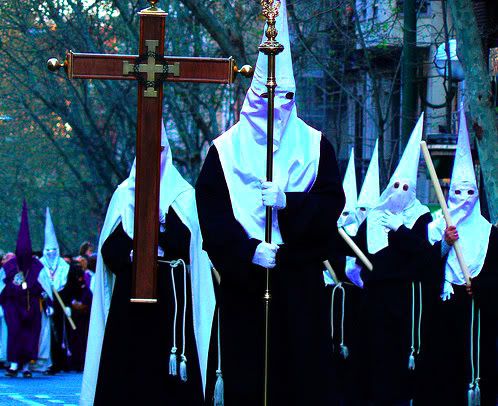 Photo source,
Catholic Eye Candy
. While you're there, wish his blog buon compleanno.