... in keeping with
this theme
, "
The Stuff That Priests Are Made Of
" will be a new photo essay on blog featuring the fearless and harrowing efforts or our priests. I also want to illustrate the manliness of the priesthood that once was and should be again.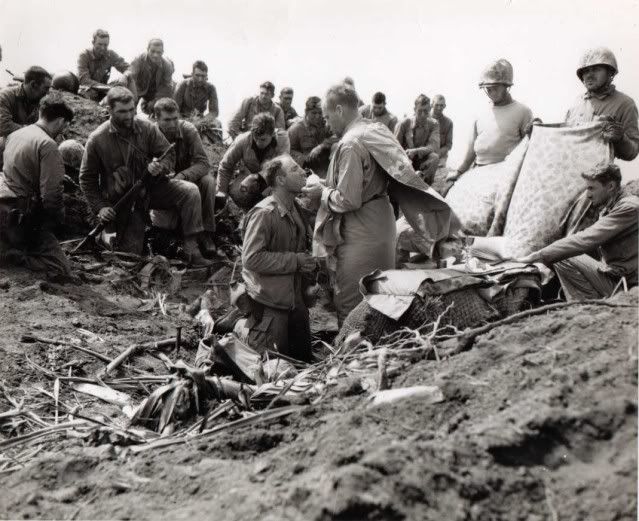 Iwo Jima... that's all I know about this photo, sadly. But I found it
here
on a blog worth the click.