... I was on TV and for once it wasn't an episode of
COPS
. Oh, c'mon, I'm just kidding. No, I'm not. Yes, I am...not...not kidding.
Ok, so I had to gate crash the reserved seating section to end up in the third row right up from, in plain view of ewtn's camera. It's not like I am attention seeking or some camera whore.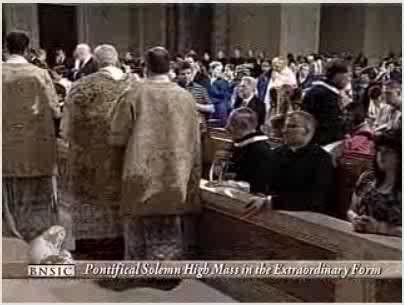 This is for you,
Terry
. And that other guy... what's his name.
Thom
.
photo credit; Joe @
Defend Us in Battle
. Hail, Joe.