... that old longing.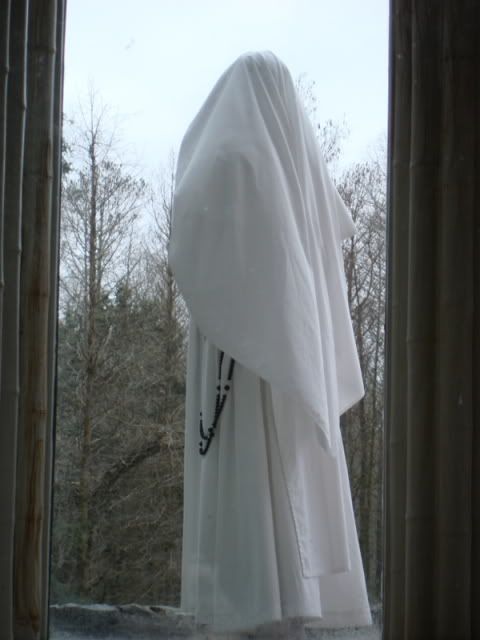 Usually when I talk about my nun gazing or admit that secret part of me that longs for religious life to my friends I am met with gales of laughter. No malice is intended; it's just my friends know me. They know my penchant for a practical joke, bawdy humor, "colorful" adjectives and vodka. Nobody thinks; gee that Kat, she sure would make an awesome nun. In fact, I agree with them. I know myself. I know I could never live with a bunch of women. I can count all the women I actually like on one hand... on three fingers. Yet, there it is. An intense desires that sits like a lump of stone in my heart refusing to budge. This damn longing is almost as stubborn as I am. It is a battle of wills and only time will tell who ends up the victor.
My best friend's boyfriend was the first person who didn't laugh at me and was actually encouraging... he doesn't know me though. Anyway, thanks Matt for not laughing.