... looking at this would you think it was done by some obscure soon to be cutting edge modern artist? A reproduction of a Pollock? Or the enthusiastic splatterings of a seven year old, commonly referred to as The Boy?
If you chose the latter you would be correct.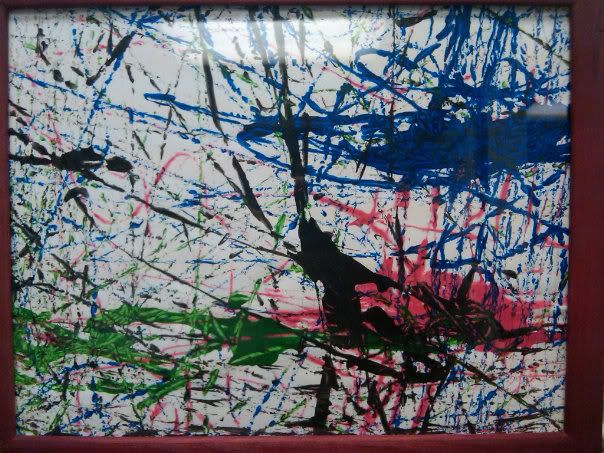 I am from the classical trained school of art and disdain modern "art" with as much passion as I loathe mimes and men in spandex. Yet, I can't help but love this painting my son did. I have dubbed it "The Howl" because it looks like a black wolf baying.
Not to critique the work of seven year old but more to illustrate a point; that if a little kid can reproduce your technique you probably had very little talent to begin with.