... I should really stop telling potential suitors and dates I have a blog. At least not until I have completely won them over.
I should also probably tone down the conservative political rantings and government conspiracy theories too, at least until the fourth or fifth date. And maybe leave out the time[s] I was almost arrested, or the time I shaved my head.
I can't help it. I get nervous. And babble. And drink. And babble some more.
Lovely Rita, pray for me, an impossible cause.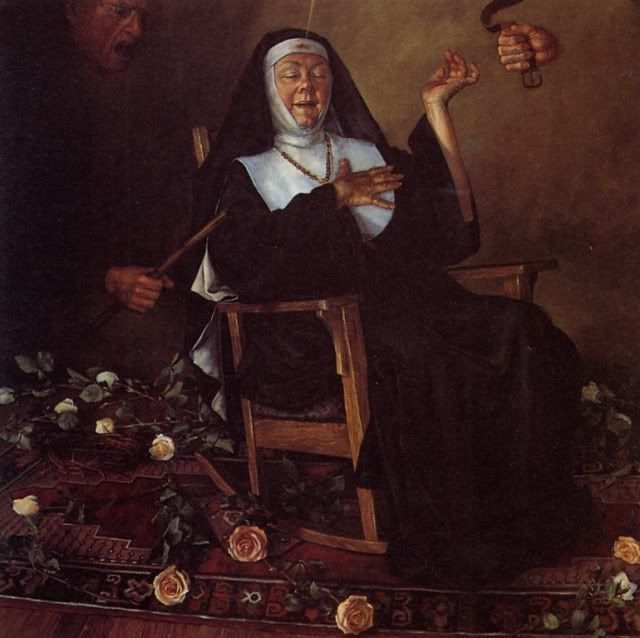 Melissa Weinman
,
St. Rita's Sweet Dreams
.