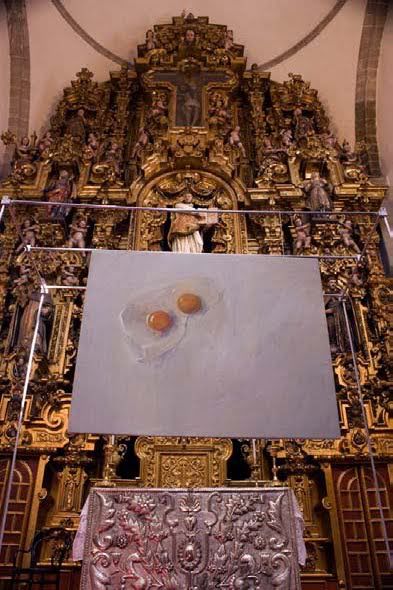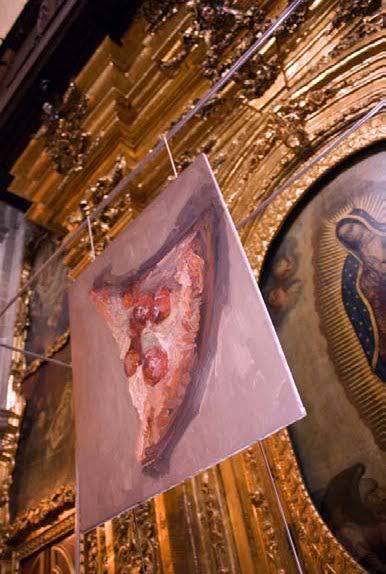 ... my pun would be funny if it wasn't a sad reality.
Dan @ Living Water Blog
left this link in my com box and it was just too unbelievable not to post about it. I think the term is "bat shit crazy". And not in a good way.
The "artist",
Juan Carlos
, sums up his project known as
Our Daily Bread
...
"...by an attempt to link it with an aesthetic exercise proposing to bring the religious feeling closer to everyday life, through the common theme of food: the every day industrial and spiritual nourishment. For the artist, when the oils "pose" in the church in front of the parishioners who listen as the priest makes reference to Saint John: "an association is established between the Biblical passages, with references to the bread of the soul, and everyday life where food can be almost an object, by virtue of its
serial
production."
Um... I can think of a food that comes to mind. Baloney.