... I bought a Franciscan rosary for myself as a birthday present. I am ashamed to admit it, but I haven't owned a rosary in over a year. I would fall asleep praying and wake up with broken rosary bits tangled in the sheets. I went through six rosaries in this manner. I decided it was time to remedy that.
I'm not a fan of the Franciscan charisma but that's only because their order seems to have been
hijacked by hippies
. But I am softening my opposition to his order. Franciscans really are bad ass.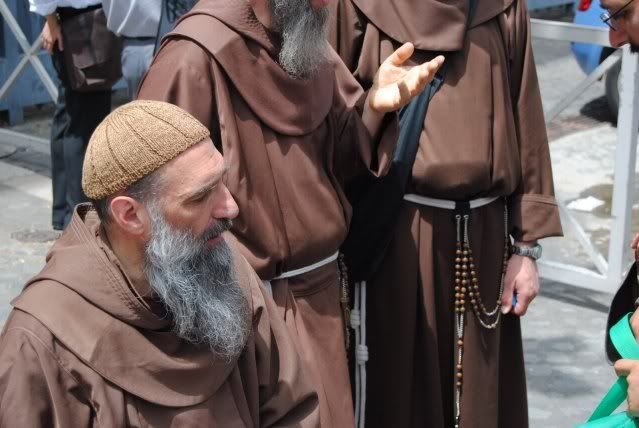 Photo:
JP Sonnen