... do nuns and monks get a day off, ever. This past weekend the wonderful little nuns at The Holy Convent of Undisclosed Location rose every morning at 5am. These wonderful woman were up before the sun praying, preparing the days meals, tending the farm, praying some more, preparing for the evening meals, herding 20+ cats [literally], feeding cows, praying some more, dinner, and praying once more before retiring for the evening at 9pm.
I tried to keep their schedule. That lasted one day.
I know of some communities that start their day at 3am! In fact you can go on any of their websites and look at the daily schedule for that particular community. There's nothing on there about getting at least one day a week off just to sleep in.
Too bad there's no order of Sisters of Perpetual Lay About...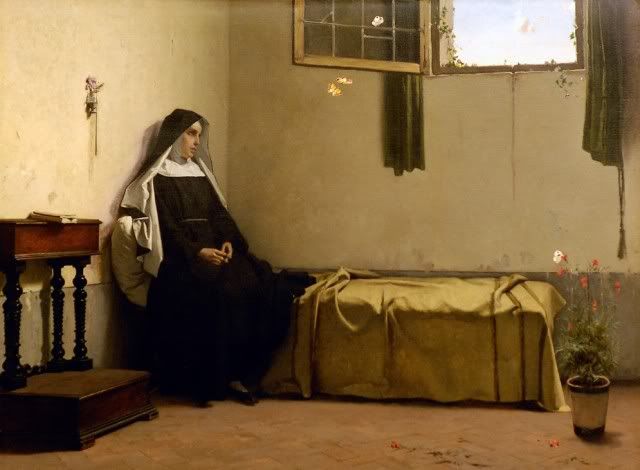 I honestly don't know how they maintain the daily stamina.