...
prepare to be attracted
.
Paul A. Zalonski
writes; "The fruit of prayer and witness to Christ is seen in the admission of candidates to religious life as postulants, novices, simply and solemnly professed members as well as ordinations. Let me give you a sampling of what I am talking about --
this is not a comprehensive list
..."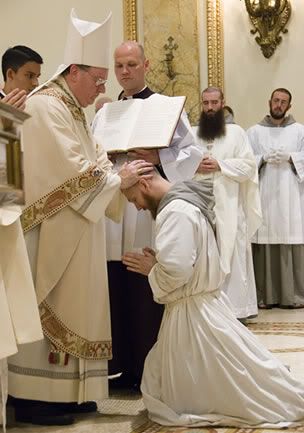 Just a nice image of Br. Jacob from the
Franciscan Friars of the Renewal
.