... I absolutely love the surly imperfect saints. I guess because if they can reach sainthood so can we. Temperamental and argumentative, St. Jerome overcame his violent disposition through prayer and penance. The bible was of the utmost importance to him and he made an effort to read it daily. Which reminds me... I am ignorant of Christ.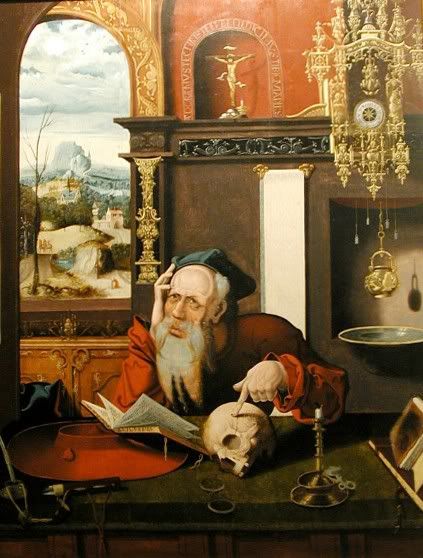 Art by Van Cleve c. 1524
Collect: Father, you gave Saint Jerome delight in his study of holy Scripture. May your people find in your word the food of salvation and the fountain of life. We ask this through our Lord Jesus Christ, your Son, who lives and reigns with you and the Holy Spirit, one God, for ever and ever. Amen.