...You were truly a priestly worker in Myra,
for zealously living the Gospel of Christ,
you dedicated your life to your people;
you saved the innocent from death.
Therefore you have been sanctified
as one who has entered the mystery of God's grace.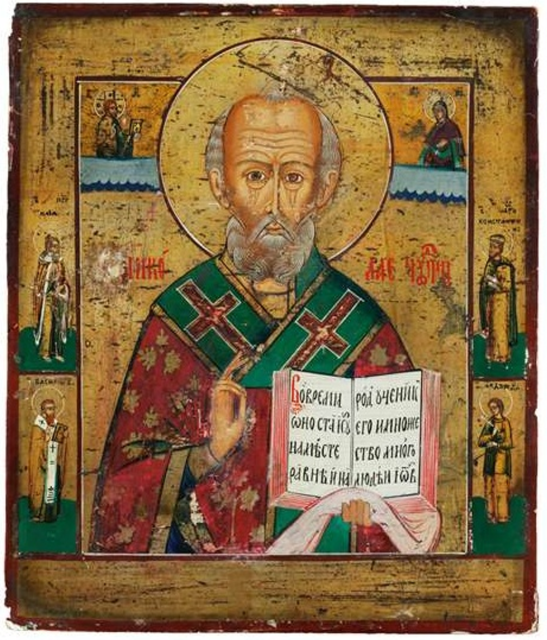 From the
Museum of Russian Icons
.