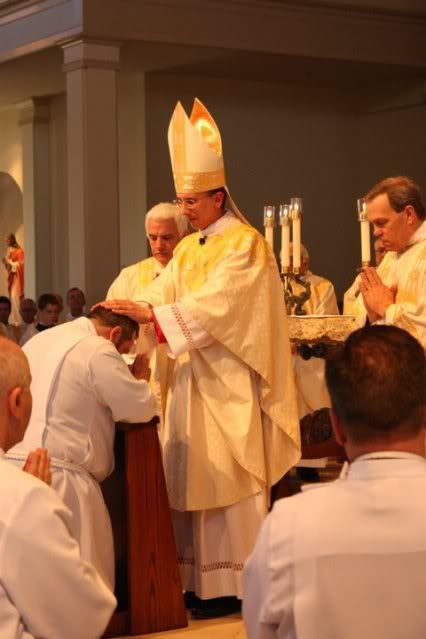 I had the extreme honour and pleasure to be in attendance at the ordination of my dear friend. I've watched for four years as he and his wife worked together to reach this moment, offering my own meager help when I could. The Church has gained a very prayerful and charismatic Deacon who will be Her loyal servant, this I know.
Congratulations Deacon Martin Ricart III.
Pictured; Bisphop Jugis, of the Diocese of Charlotte, ordains Marty Ricart at St. Mark Catholic Church, Concord NC January 29, 2011.