... what is this foreign stuff bursting forth from the Earth. Behold, it is edible vegetation commonly referred to as produce! And I made it. Well, I didn't make it, in that all things were created by God... but I helped it a little bit.
What an amazing feat considering I am famous for killing houseplants by simply re-potting them.
I've got a basket of figs, some tomatoes, 2 cucumbers and lots of okra. I even had enough figs to trade with the neighbor for a few green peppers and some squash.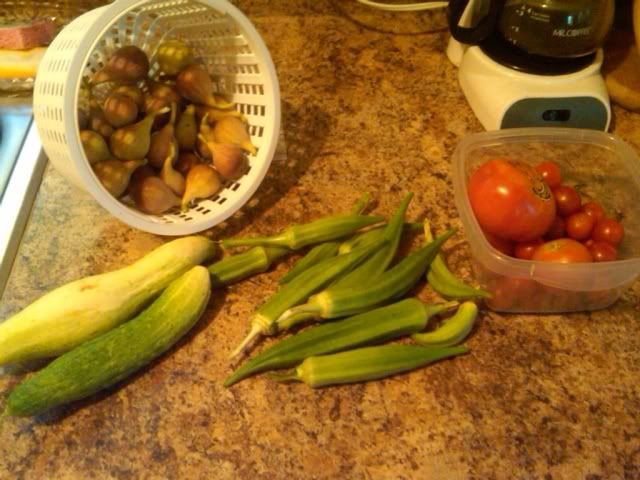 As we speak, I am simmering a nice fig confiture with Brandy... you know, because I like to cook with alcohol and sometimes I even add it to the recipe.
Ooooo. I new category label. I feel all domestic and junk.